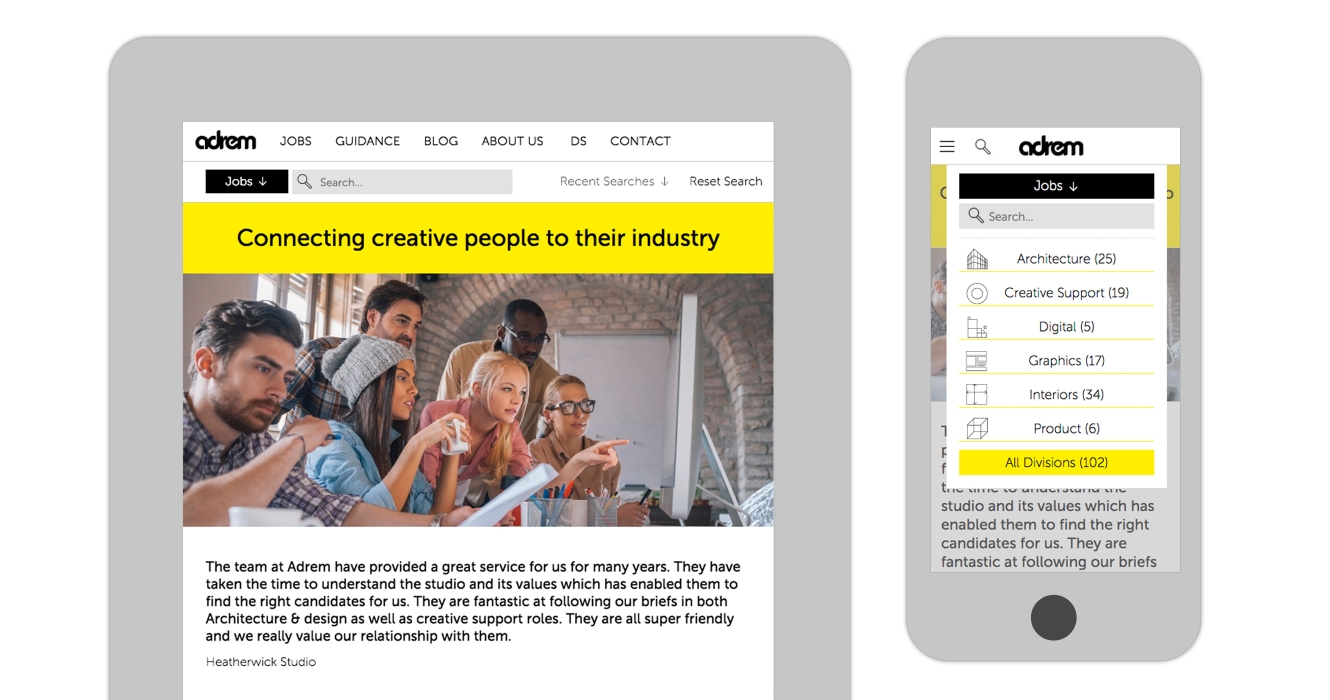 Search inspired the website design, transforming Adrems site into an intuitive tool
With 'Apache Solr Search' at its core, a mobile first approach and SEO built in from the ground up the new website design for the recruitment agency Adrem positions them at the heart of the creative community from London to Shanghai to Dubai.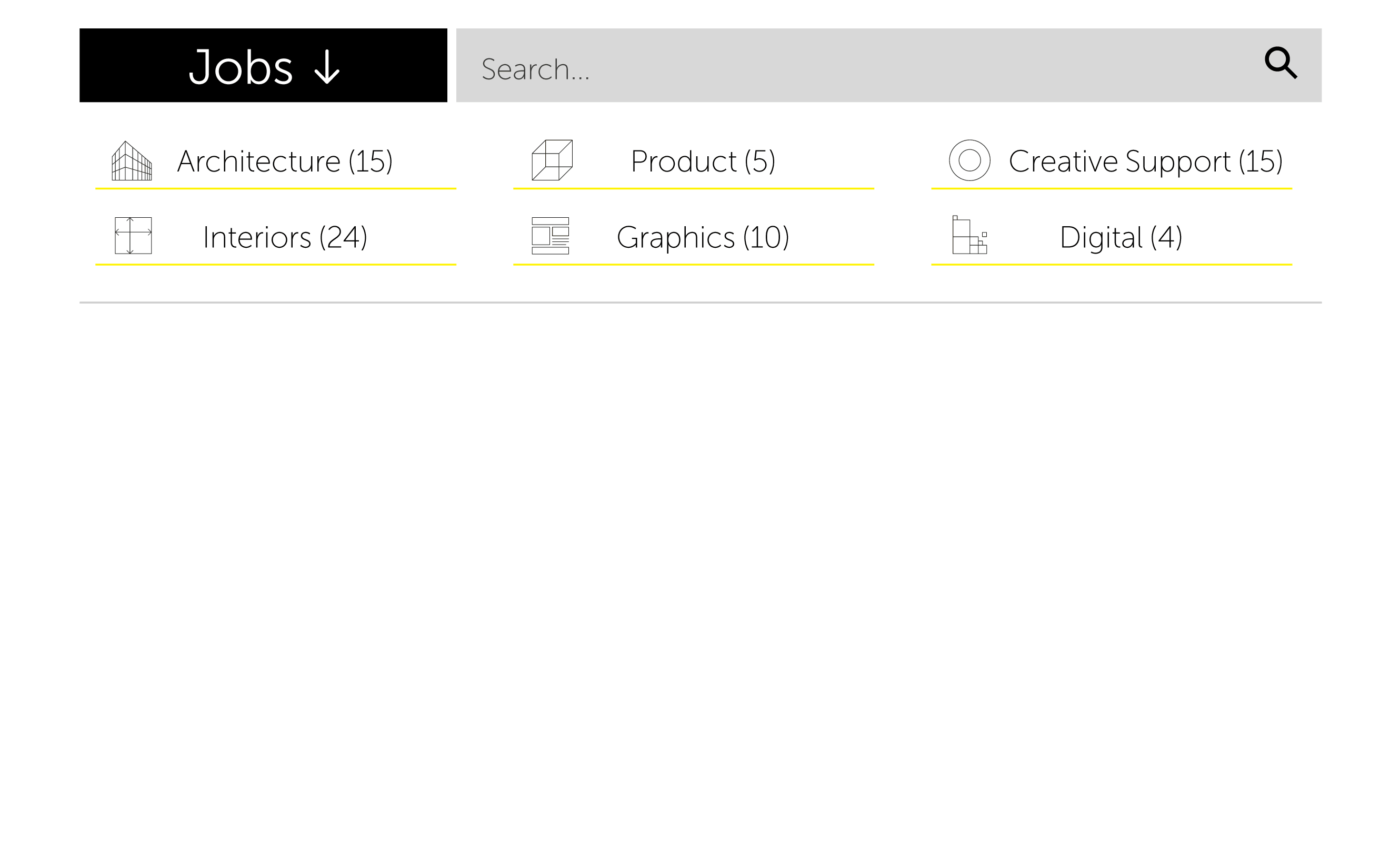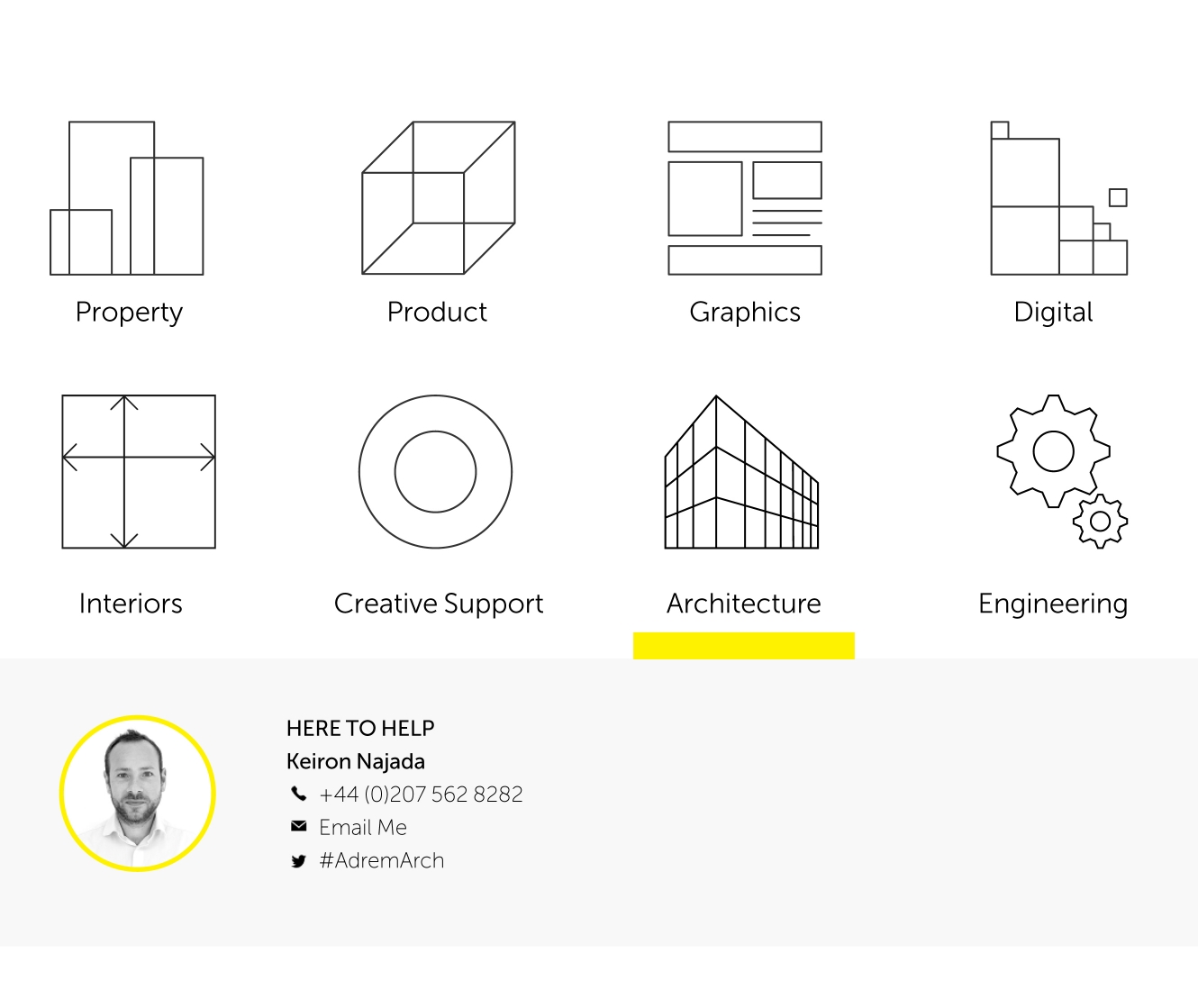 The singular idea of search inspired the whole website design rational, leading to the development of divisional iconography that is representative to each creative industry to a bespoke interface for search.
Although search was to be the backbone of the new website we identified the fundamental fact that the creative industry, like any other is about people. In response we developed multiple touch points across user journeys, giving Adrems staff a face a presence and someone to call. Bringing the message 'our passion is your career' to life with; 'the team behind you' and 'here to help.'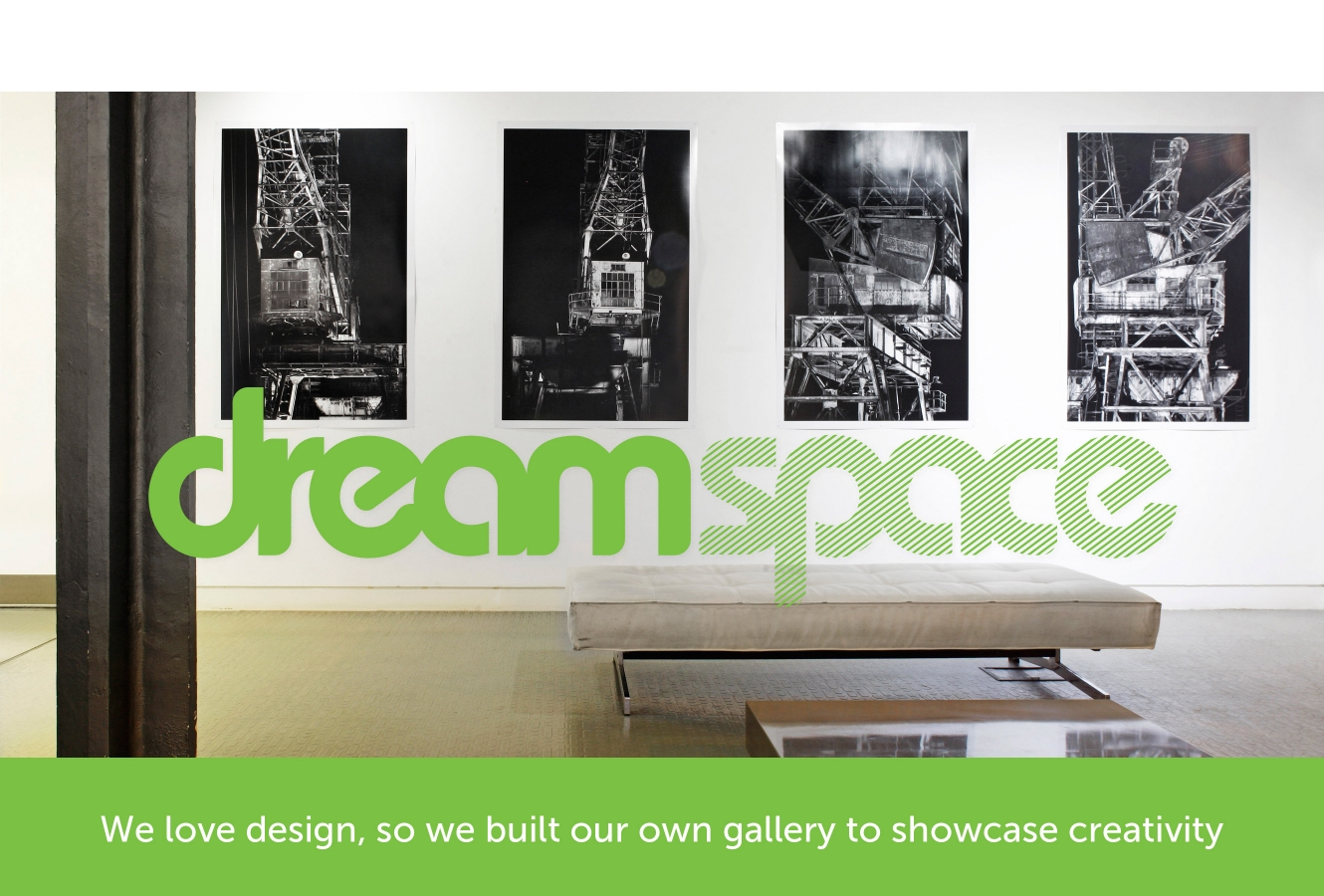 From the original logotype design to the brand identity to website our collaborative partnership with Adrem has seen ambitious projects come to life. Notable the development of an Adrems own gallery DreamSpace under the statement 'We love design, so we built our own gallery to showcase creativity'.
The results for making the whole 'find a job' process that bit easier is customer loyalty drastically increased. Candidates are staying on the website for much longer periods and are returning on a regular basis. The largest benefit for Adrem is the new website puts them firmly at the heart of the creative community.
In the essence of open source we and our tech head partner Jure Cuhalev have shared a blog post revealing the Technology of Building a Better Job Search. Which will be elaborated on at our monthly meetup Creative Corner aptly titled Beyond WordPress Search.