Part 2 : Beyond WordPress Search, Jure Cuhalev 'Tearing up the rules in code'
How many times as designers have we added a search field to a website design with little or no consideration? Too many! Jure Cuhalev explained the simple search functionality of most CRM platforms falls short of audiences expected levels of sophistication. Bringing to the fore that for some projects a server side search engine can inject new possibilities for the design and code.
He took us through the building blocks for a recent project for a recruitment site. Recommended that an effective way to tear up the rules is to build an environment where there is a closer working relationship between coders and designers. Initiated through a collaborative planning phase that at its core aims to identify key purposes of a project.
Great user experiences need; Speed, Guidance & Audience Discovery
The focus for his showcase project was pinned down to three key areas: speed, guidance and audience discovery. With the implementation of Apache Solr Search he demonstrated 'How we can be like the big guys with a small design budget' when it comes to search. Opening the possibility of auto complete, search ahead and better related content. Throwing open the doors to new possibilities and a better user experience grounded purely on search.
We never knew search could be so exciting!
Want more! Look no further than the guest post 'The Technology for Building a Better Search' by Jure Cuhalev.
Spot on @gandalfar when visitors go to a content page, you should be showing them related jobs! #creativecorner #recruitmentmarketing

— Patrick Welch (@PadraigWelch) October 29, 2015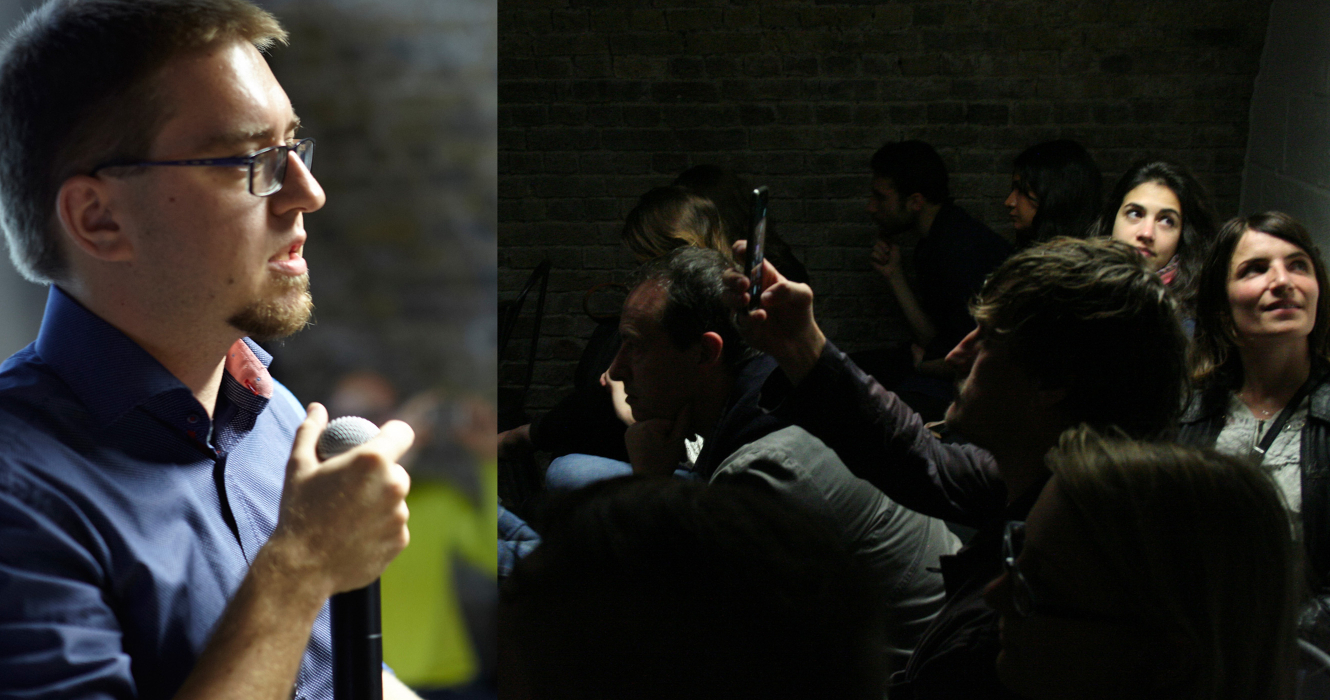 Skip to the inspiration that will help you 'Tear up the rules in code'
The links below will take you to the relevant part of the Creative Corner Uncut video.
Creative Corner three part video series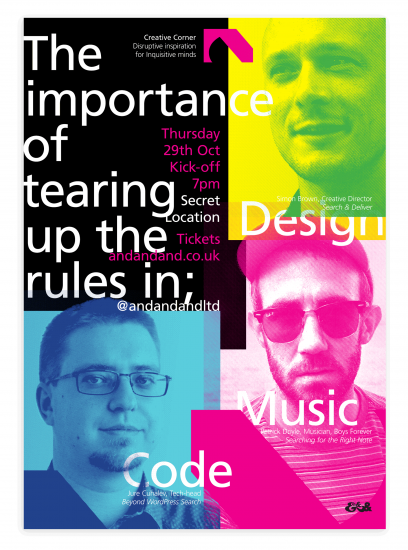 'Tearing up the rules in design, code and music' is available to watch in a three part series that takes you straight to the heart of the inspiration.
Part1: Search and Deliver by Simon Brown
Part 2: Beyond WordPress Search by Jure Cuhalev
Part 3: Searching for the Right Note by Patrick Doyle