Part 3 : Searching for the right note, Patrick Doyle 'Tearing up the rules in music'
The compére Isabel Tims and musician Patrick Doyle tore up the platform of Creative Corner with a dynamic discussion covering the process he has developed to make music and his new solo career as Boys Forever under the label AmourFoo. Patrick spoke of how a documentary process plays a significant role in the development of his work. Emphasising the benefits of being able to take yourself out of your comfort zone enables you to look at your work from a different perspective.
He maintained that as a musician he finds it beneficial to have a variety of perspectives on his work. Achievable by recording everything, playing live and sharing as it helps clarify the decision making process. One of the most refreshing statements on the night was how he embraces mistakes as a positive influence.
A statement we whole heartedly agree with.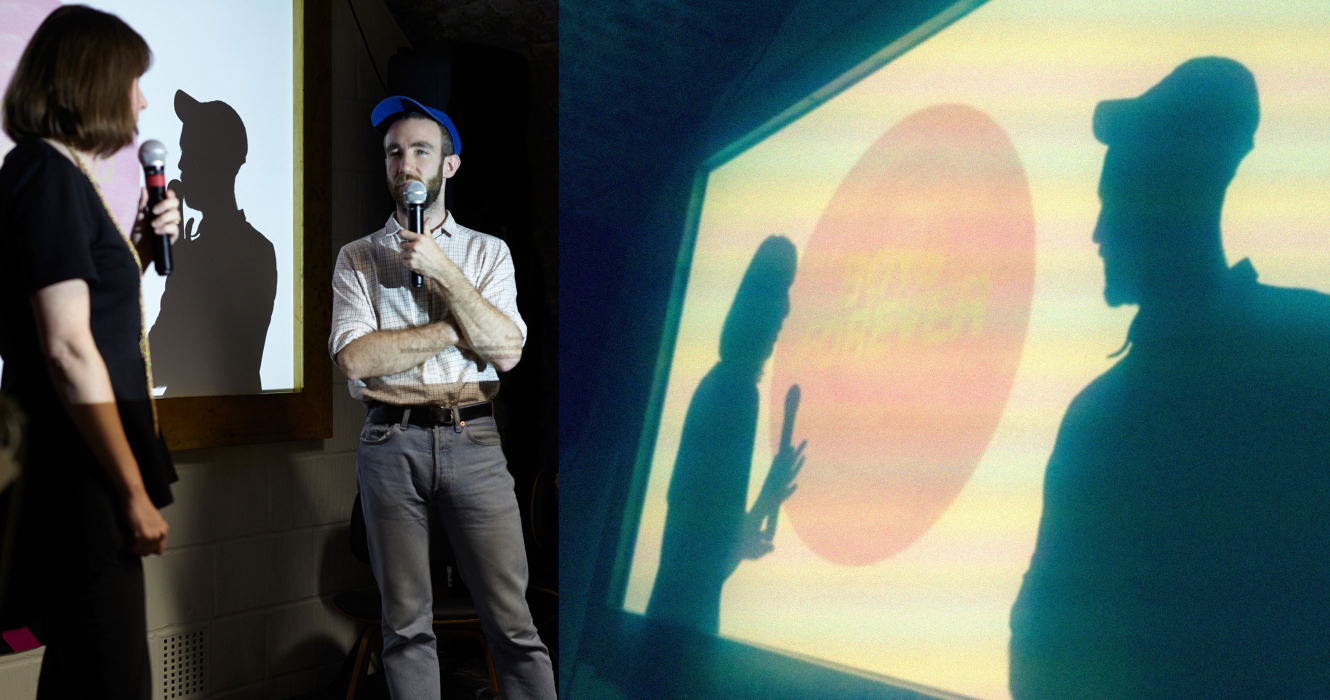 Skip to the inspiration that will help you'tear up the rules in music'
The links below will take you to the relevant part of the Creative Corner Uncut video.
Creative Corner three part video series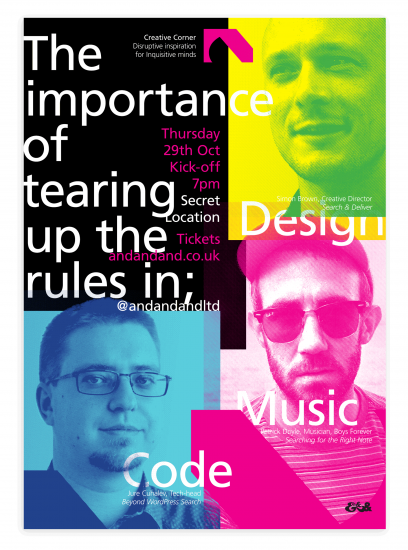 Tearing up the rules in design, code and music is available to watch in a three part series that takes you straight to the heart of the inspiration.
Part1: Search and Deliver by Simon Brown
Part 2: Beyond WordPress Search by Jure Cuhalev
Part 3: Searching for the Right Note by Patrick Doyle