Creative Corner™ Uncut 'How to have a digital hit – Jay Pond-Jones & Sam Delaney'
What a Creative Corner, what an amazing array of inquisitive minds. Jay Pond-Jones and Sam Delaney set Campus London, a Google space on fire. Charismatically presenting 'How to have a digital hit' through a series of tangible takeaway points. Lets face it we all want to have a digital hit. We write blog post's, make video's, craft meme's. But why and how do they go viral? To help you have a digital hit the Creative Corner team have produced mini series from 'How to have digital hit', taking you straight to the heart of the inspiration.
Part 2: Looks don't matter LOLs do 
Part 3: Being brilliant isn't enough, you need a strategy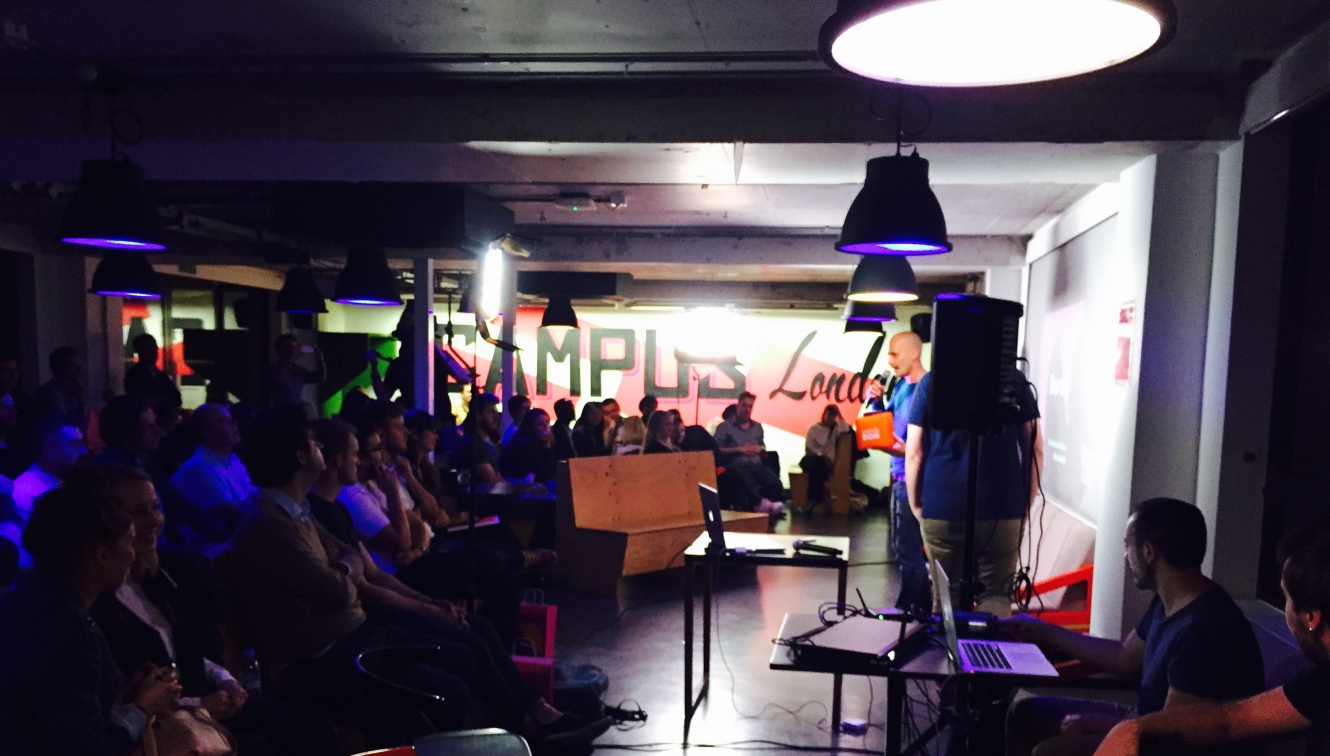 Over to you
Question time was brought to life as Catchbox, the world's first throwable audience microphone bounced around the room. To our surprise we learnt that the content alone did not make a hit. The ancillary products from tweets to teasers make up a staggering large percentage of the production. More so than in any other media channel.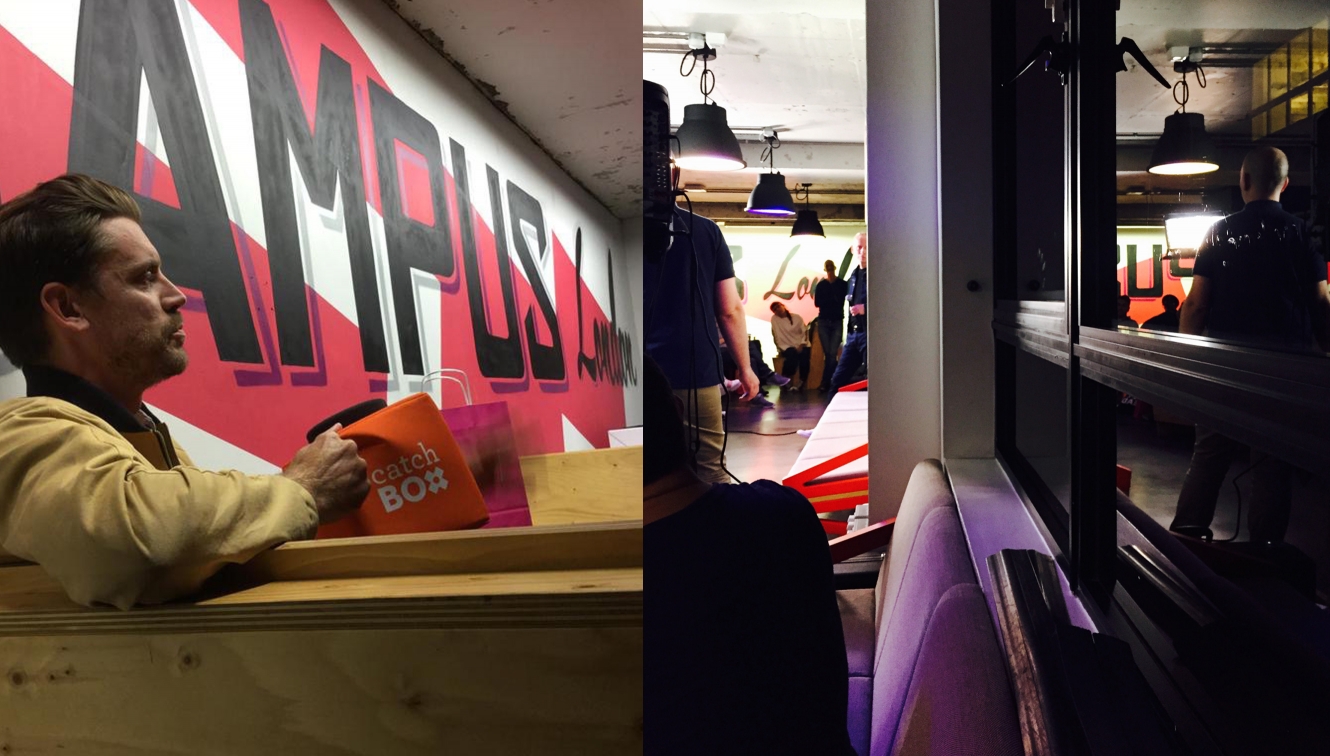 Sam & Jays take-away points;
What is a digital hit?… and why do you want one?
The usual rules don't apply!
But then… some do.
Looks don't matter. LOL's do!
But it's brilliant… That's not good enough!!!
Narrative Arc? Ain't nobody got time for that?
Thank you Sam & Jay and all those that attended. We must also thank our friends at Edition Digital, Faber & Faber and Colourbolt who filled the Creative Corner goody bags to the brim.
We hope you enjoyed the highlights and look forward to meeting you at the next Creative Corner.

Skip to the inspiration that will help inspire your digital hit
It's disruptive! It's monthly! It's Creative Corner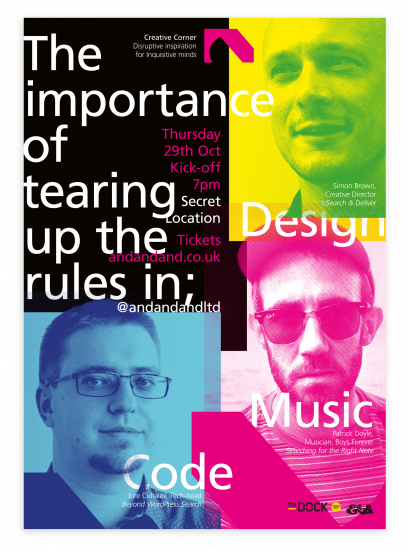 Next months Creative Corner,  'The importance of tearing up the rules in Design, Code & Music' is set to be electrifying, as we see three experts in their respected field go back-to-back. An inspirational account of how you need to adapt and what you need to succeed in the shifting landscape of the creative industry we now face.
The idea is simple!
Each month you will hear from talented young creatives to industry figureheads revealing the need-to-knows about the changing landscape of the creative industry. Together getting the design community to talk, work.
Signup to our mailing list to find out who's up next or follow us on twitter @andandandltd.