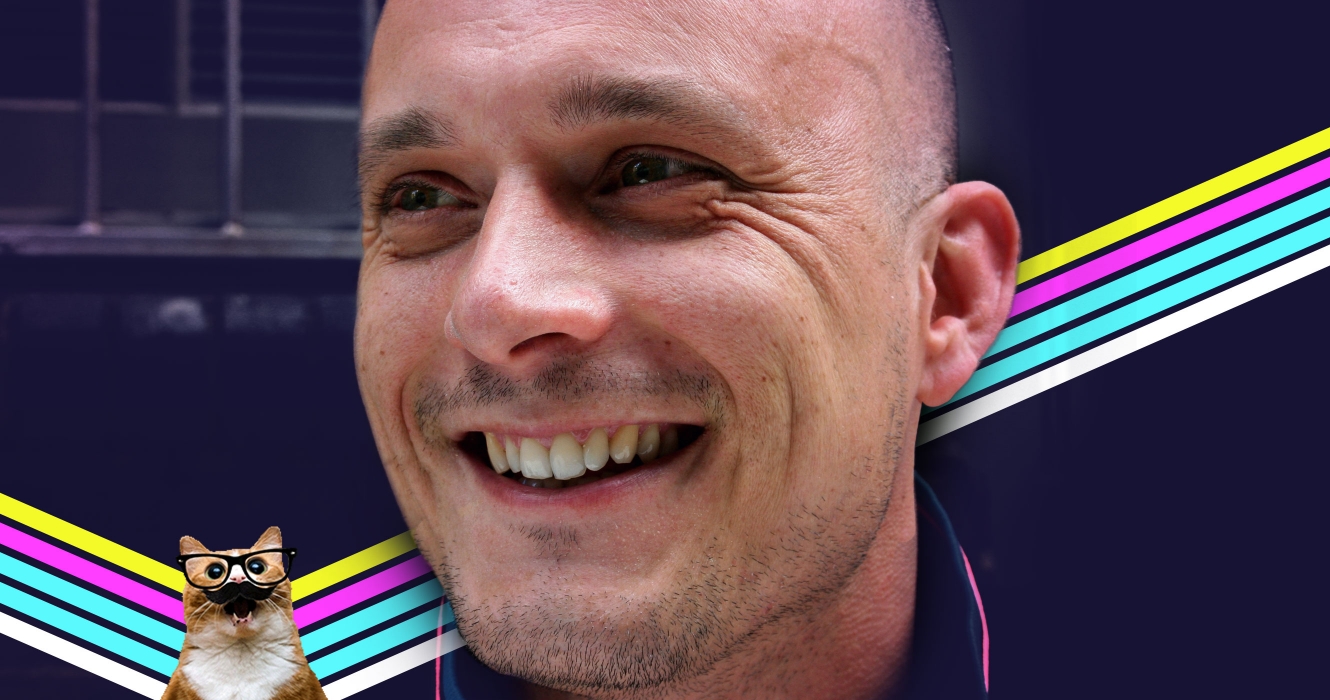 Digital Shoreditch: Simon Browns lightning talk and our studio open house
Words
&&& Creative Ltd

| 07/5/2015

| Tag: Design Talks

We're thrilled to be taking part in Digital Shoreditch Festival 2015, celebrating and showcasing innovators, experimenters, storytellers in our ever-evolving industry. During the Live Day taking place on Friday 15 May, Simon Brown the Founder / Creative director of &&&, will be amongst a stellar line up presenting his lightning talk; Content is King, Design is it's Queen. Tickets are avaliable direct from Digital Shoreditch.

We are also hosting a Content is King, Design is it's Queen Open House on Tuesday 19th May, 4:00pm. This will be part of the 140 Meetups and Networking events put on by the creative community that will makeup this years Digital Shoreditch festival. If you would like to attend our Open House Event please RSVP to engage@andandandcreative.com.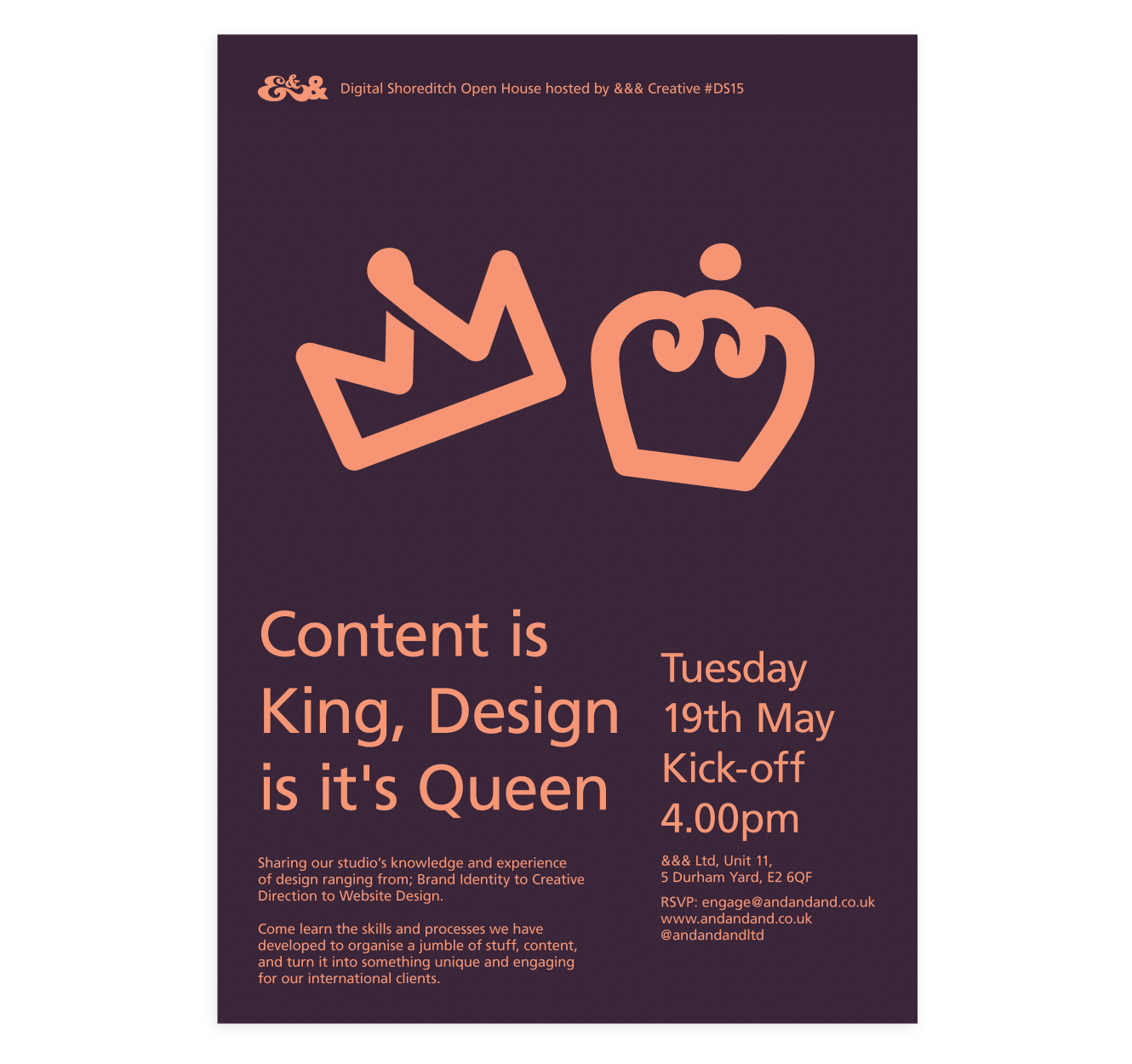 Content is King, Design is it Queen is aimed at sharing our studio's knowledge and experience of design ranging from; Brand Identity to Creative Direction to Website Design. Grounded on our belief that design has the ability to translate content from a lucid set of ingredients into a considered end product, wrapped in aesthetic value, punctuated by hierarchy. Which at its very best embodies a sense of tone and value for a business.
Come learn the skills and processes we have developed to organise a jumble of stuff, content, and turn it into something unique and engaging for our international clients. Content is King, Design is its Queen is part of a series of talks and events first held at the brilliant POMP Forum.
We hope to meet you at either the Live Day or our Open House Event or one of the many happenings that Digital Shoreditch have organised. We are proud to be part of such an awesome community. Digital Shoreditch you've yet again got us all excited, roll on May 11 when it all kicks off.
Digital Shoreditch is taking place from May 11-24th, 2015, London.
Make sure you're getting the latest #DS15 news from our (sometimes cat-filled) newsletter http://t.co/RgiryDXtiB

— Digital Shoreditch (@DigiShoreditch) May 7, 2015
A few extras for those that missed our Lightning Talk and Digital Shoreditch 2015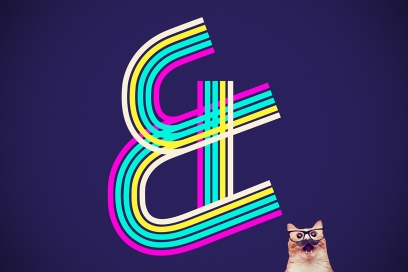 The Top 7 Highlights of Digital Shoreditch 2015 by our Account Director Jennifer Allen as she Who soaked up the inspiration at talks, open houses, roof top bars and meet ups.
Just for you: Our lightning talk on video from the awesome Digital Shoreditch Live Day. Part of our design talk series: Content is King, Design is it's Queen.