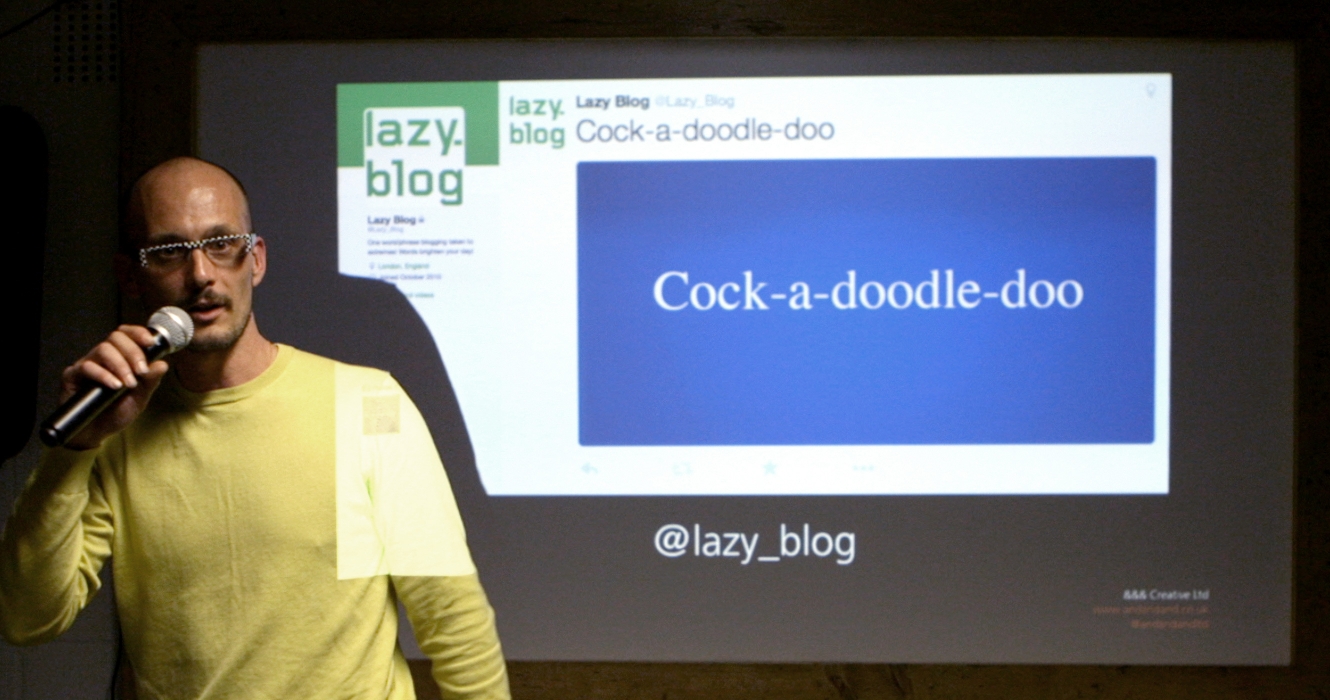 Help us Kickstart our Lazy Blog project
Words
&&& Creative Ltd

| 01/11/2015

| Tag: Design Ideas

Our Creative Director, Simon Brown, took the opportunity to launch the idea of Lazy Blog at 'The importance of tearing up the rules in design'. Where he invited himself into an unexpected place, sitting in amongst the audience to help kickstart the idea of one word blogging by asking for word contributions. The idea for Lazy Blog stems from the fact that in a digital world many of us find little time to effectively blog, sometimes just one word could do so much more.
One Word Blogging might seem insane
But a single word can summarise so much; an emotion, a response or set a tone. Taken to extreme we envisage Lazy Blog as an App that has the potential to become the next social media phenomena that can;
Take your single word and build a page that is populated from social content tagged with this word or associated words
Notify friends on selected channels of your emotion; an exclamation, an expression…
Utilised as a language tool
& much more
Doesn't sound so ridiculous does it.
Our alternative to fundraising through kick-starter we launched a concept twitter account. Our aim is to simply grow the following to over a 1,000. Once this happens we will be in a position to find a backer.
Join in the fun, help us make this possible Follow @Lazy_Blog