Our work featured in the 10 Curators Exhibition, Colette Paris
Words
&&& Creative Ltd

| 10/11/2009

| Tag: Press Coverage

&&& Founder, Simon Brown's work from the 24 Hour Interview Marathon, Serpentine Gallery was exhibited by Hans Ulrich Obrist at the 10 Curators Exhibition held at Colette. A concept store and pre-eminent Parisian fashion and style boutique, showcasing international creativity through its exhibition programme.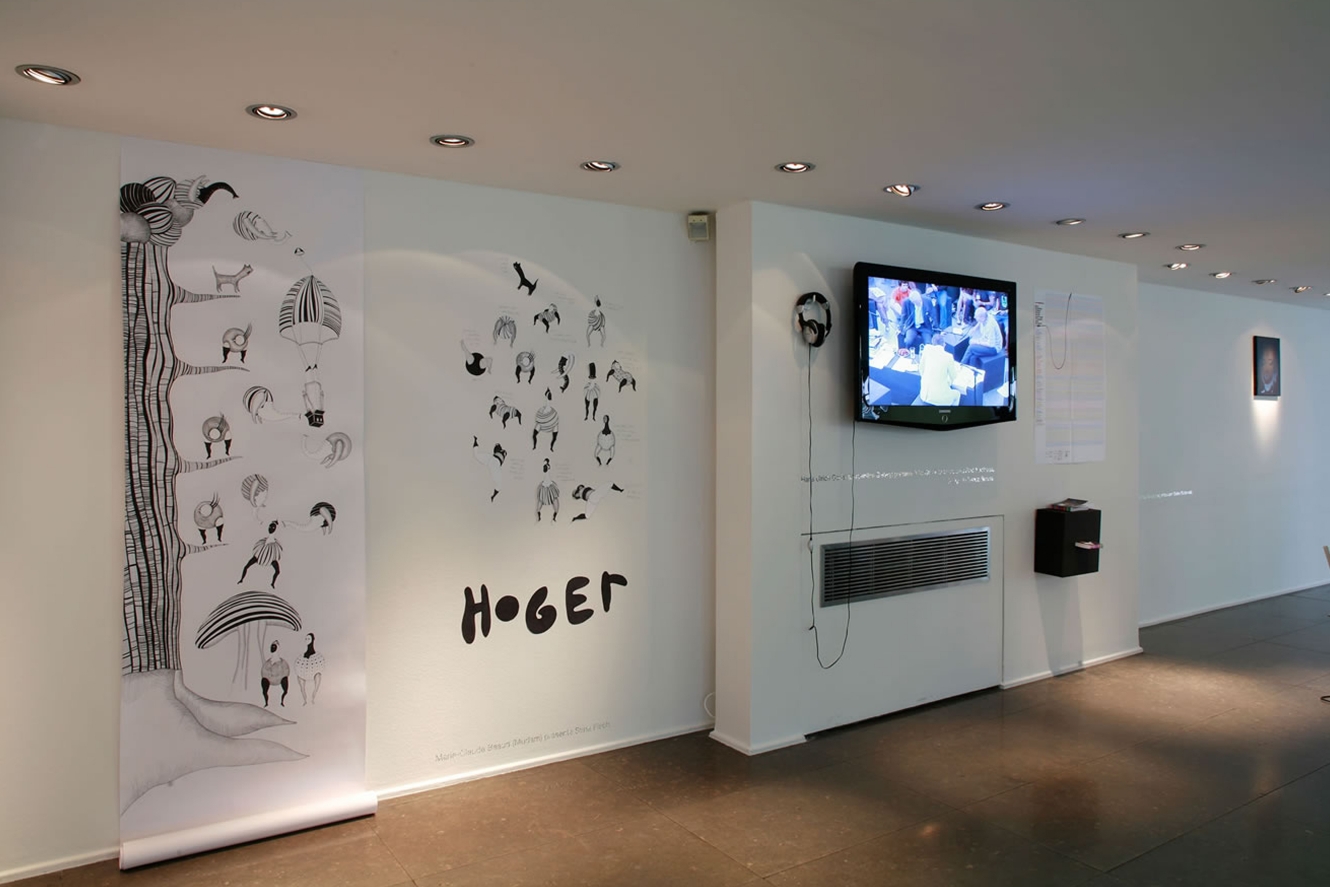 Exhibition Details:
Marie-Claude Beaud (

Mudam

) presents Stina Fisch.

Hans-Ulrich Obrist (Serpentine Gallery) presents Interview marathon with Rem Koolhaas, design Simon Brown.
Paul Cohen and John Spinks (Draft Magazine) presents Julian Opie, Julian Brigin.
Jeffrey Deitch (Deitch Projects) presents Kehinde Wiley, Brad Kahlhamer, Swoon.
Stéphanie Moisdon & Eric Troncy (Frog magazine) presents Elaine Sturtevant.
Jamie O'Shea (Supertouch) presents Swoon, Eric Elms, KAWS, Pushead, Eric White, Mark Dean Veca, Shepard Fairey, WK Interact, Tim Biskup, Kelsey Brookes, Louie Cordero, Phil Frost, Ron English, Dave Ellis, Jose Parla.
Colette Olof (Foam) presents Bart Julius Peters.
Emma Reeves (formerly photographic director of Another/Another Man) presents Nick Knight, Shoplifter, Alexis Marguerite Teplin, Peter Philips, Jack Flanagan, Fiona Banner, Mauricio Guillen, Ernesto Caivano, Tom Gallant, Jenny van Sommers, Kez.
Aaron Rose (Beautiful Losers/ANP Quarterly) presents Viva Morrissey! by Jeaneen Lund et Jessica Hundley.
Payam Sharifi (essayist and lecturer at the RCA) presents The past is becoming more unpredictable than the future by Kasia Korczak.