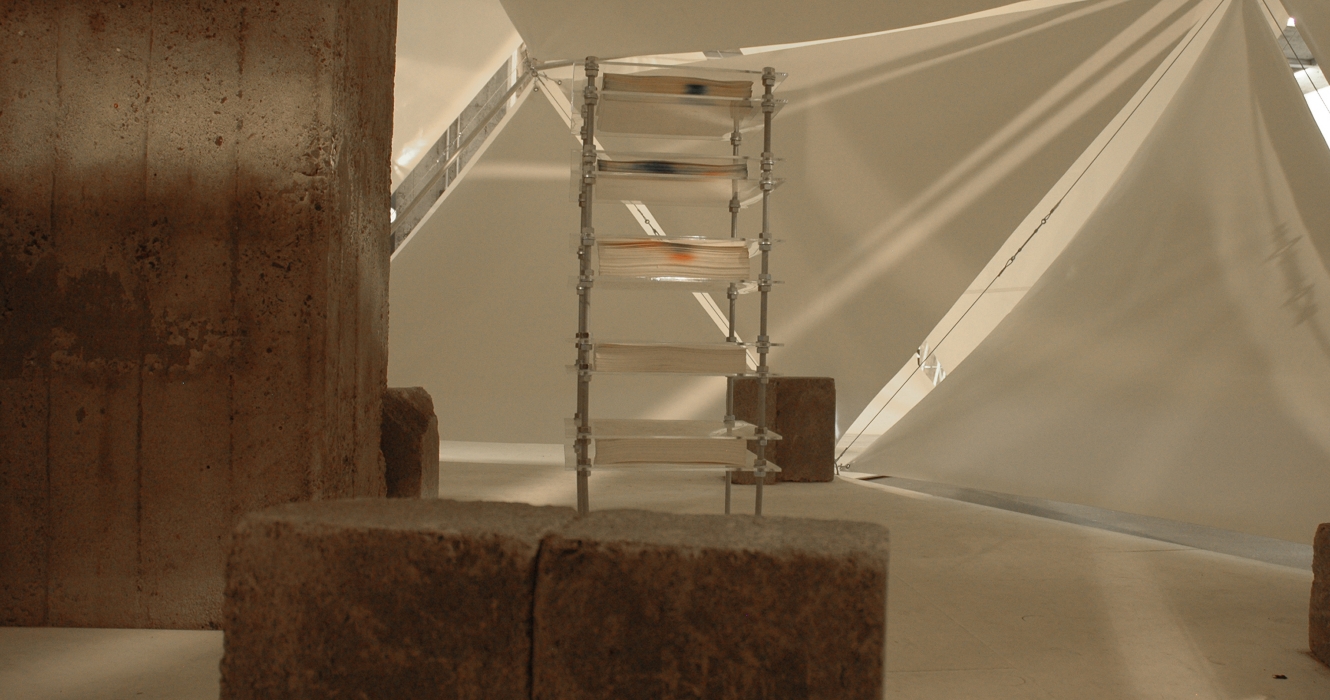 &&&'s 'Experimental Title Sequence' is on show at the Reykjavik Art Museum
We are proud that our experimental DVD title sequence has become part of the Experiment Marathon Reykjavik held at the Reykjavik Art Museum. The installation of our work included the paper stack that we made during the production of our chromatographic title sequence animation, plus a full playing of the final completed title sequence. This was housed in its own temporary structure, creating an intimate space for visitors to view the exhibition lectures and experiments.
Experiment Marathon Reykjavik, curated by Hans Ulrich Obrist, Co-Director of Exhibitions and Programs and Director of International Projects, Serpentine Galleries, and artist Olafur Eliasson, is a two-fold project that expands the idea of experimentation and display. It comprises an exhibition and a public event, which brings together leading international artists, writers, and scientists to form a 'laboratory of experiences'. An accompanying exhibition catalogue titled Experiment Marathon Hans Ulrich Obrist & Olafur Eliasson is available via Amazon.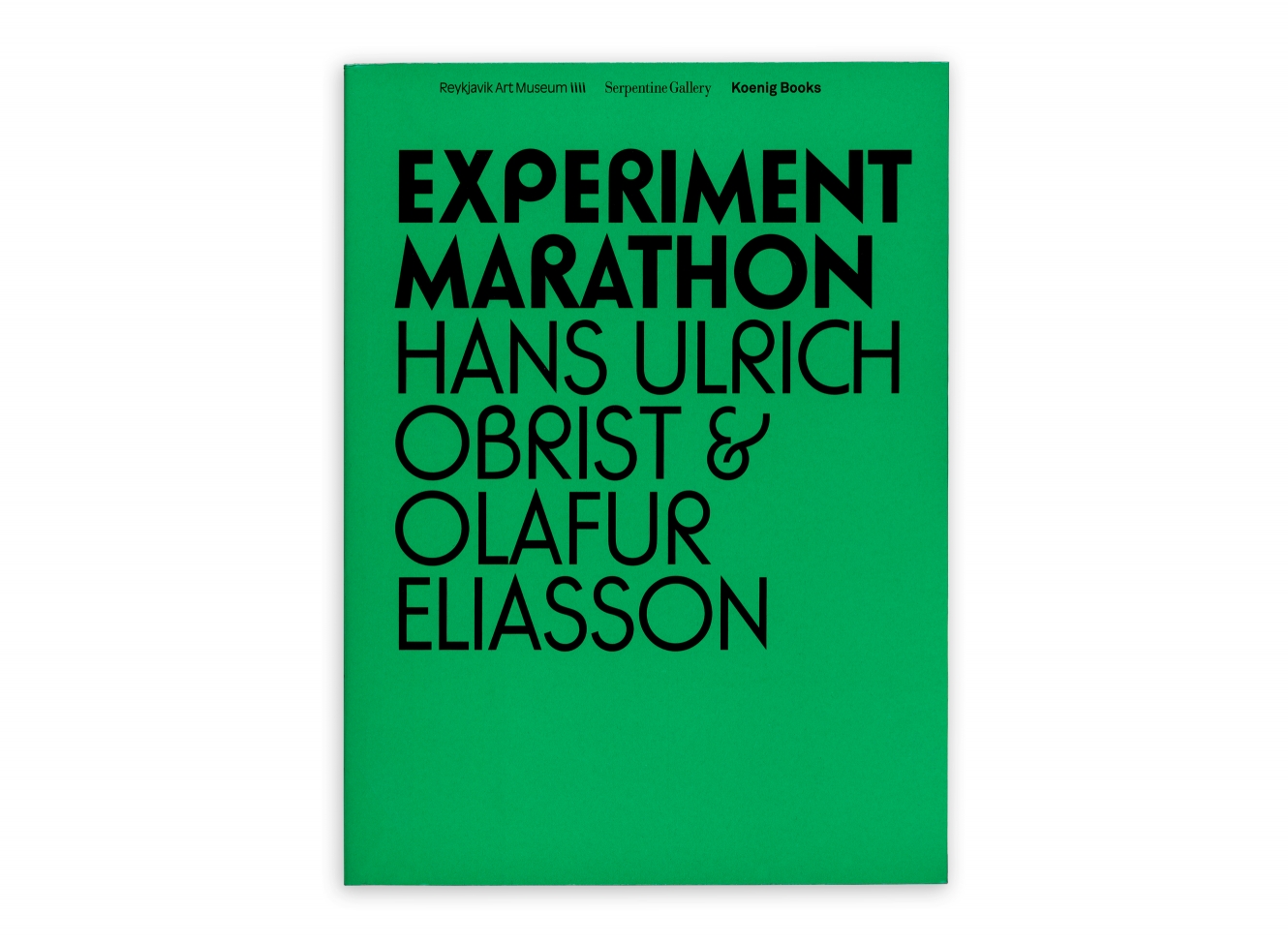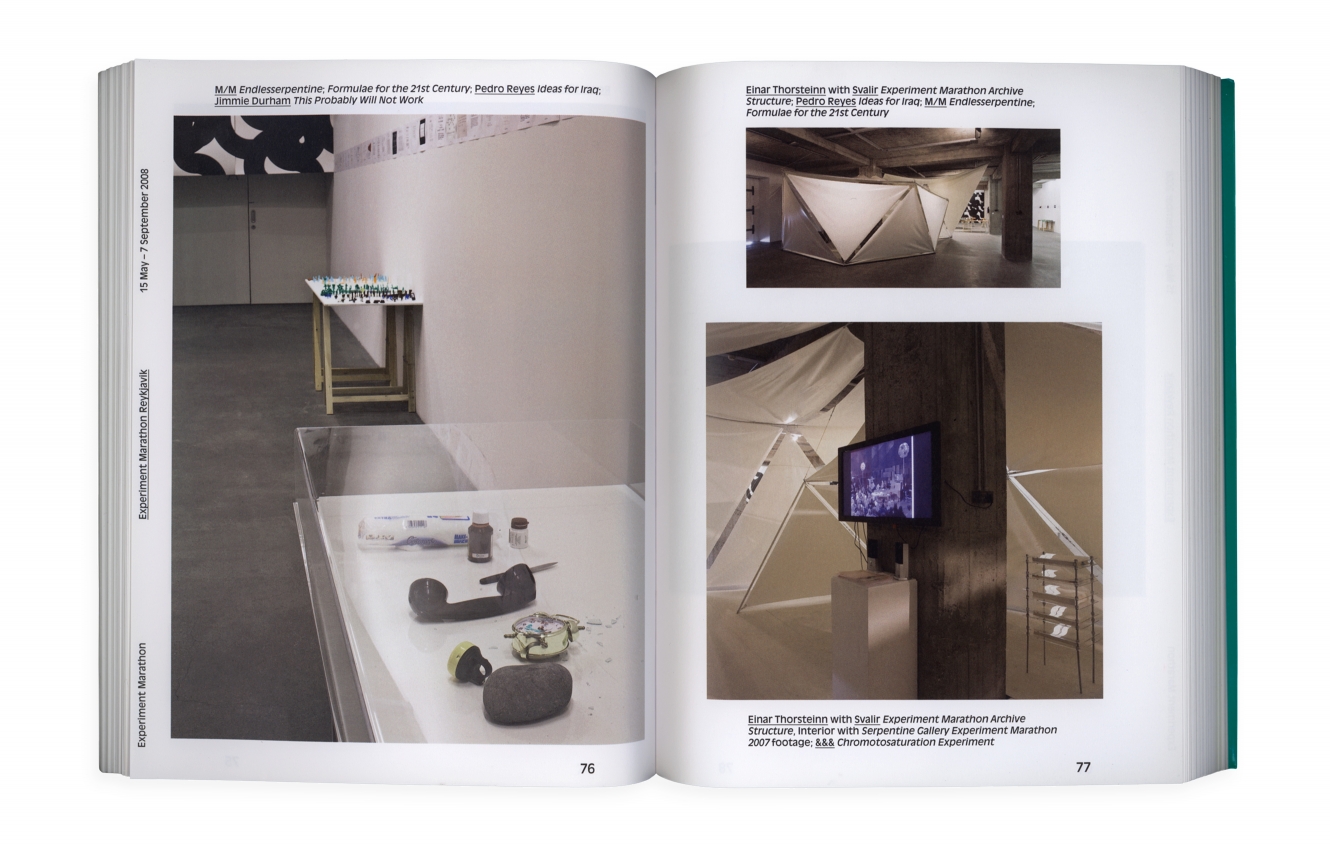 Participants in Experiment Marathon Reykjavik were:
Marina Abramović, David Adjaye, Karl Ægir Karlsson, Benjamin Aranda, Hilmar B Janusson, Fia Backström, John Baldessari, Thomas Bayrle, John Brockman, Tony Conrad, Peter Coles, Carlos Cruz-Diez, Attila Csörgö, Hekla Dögg Jónsdóttir, Jimmie Durham, Olafur Elíasson, Brian Eno, Erró, Ivana Franke, Hreinn Friðfinnsson, Gabríela Friðriksdóttir, Yona Friedman, Aurélien Froment, Stuart Sherman presented by Sharon Hayes, Abhishek Hazra, Florian Hecker, Roger Hiorns, Karl Holmqvist, Haraldur Jónsson, Chris Lasch, Kristján Leósson, Darri Lorenzen, M/M, Jonas Mekas, Gustav Metzger, Neri Oxman, Pedro Reyes, Matthew Ritchie, Israel Rosenfield, Tomas Saraceno, Carolee Schneemann, Thorsteinn I Sigfusson, Katrín Siguðardóttir, Luc Steels, Einar Thorsteinn, Rirkrit Tiravanija, Thor Vilhjálmsson, Tris Vonna-Michell, Emily Wardill, Dr. Ruth Westheimer.