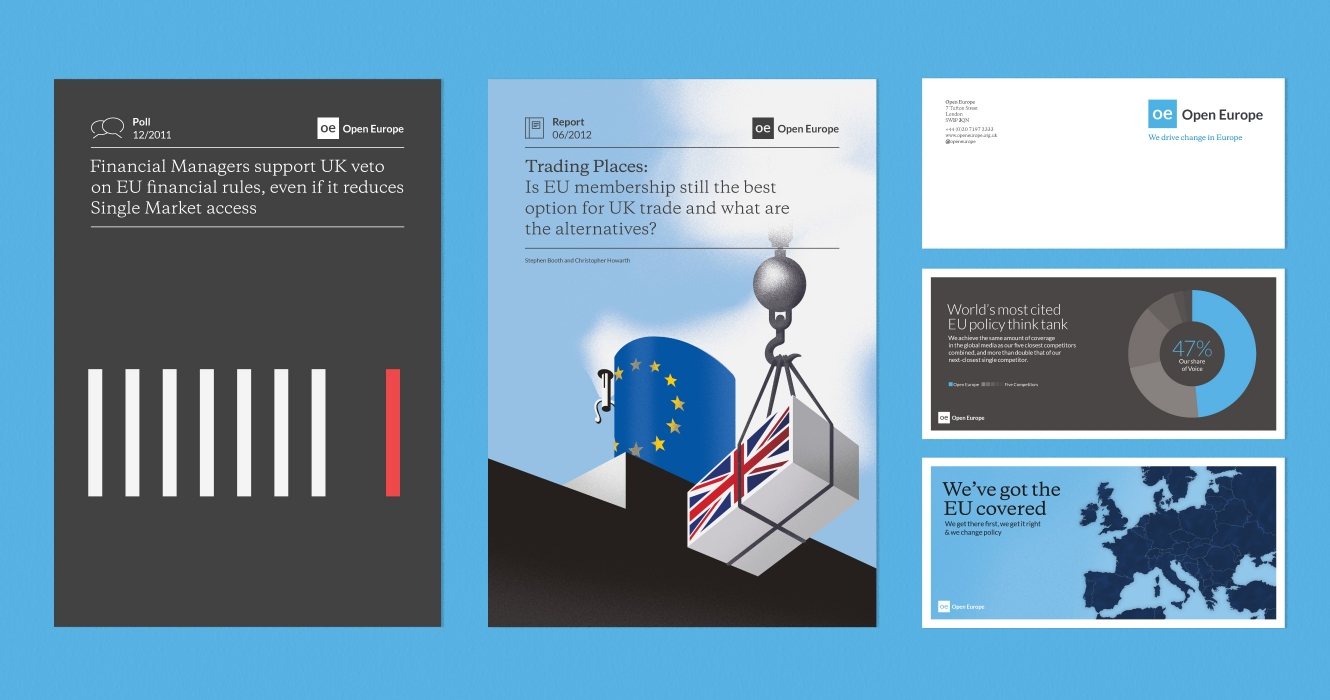 Fast, Effective, Smart; the Brand Essence of Think Tank Open Europe
Our vision for Open Europe was to design an engaging identity that could communicate complex messages. Bringing a tone of voice and a visual style that worked seamlessly across print and digital in the modern age. Setting the precedence that Think Tanks' don't need to look dull anymore.

Alongside this we developed a tone of voice to communicate the complexity of Open Europe to a wider digital audience through the new website design and our social media strategy to a more formal audience through print. Their research papers where formalised into an identifiable visual language with illustrated covers that condense complex ideas into engaging artwork.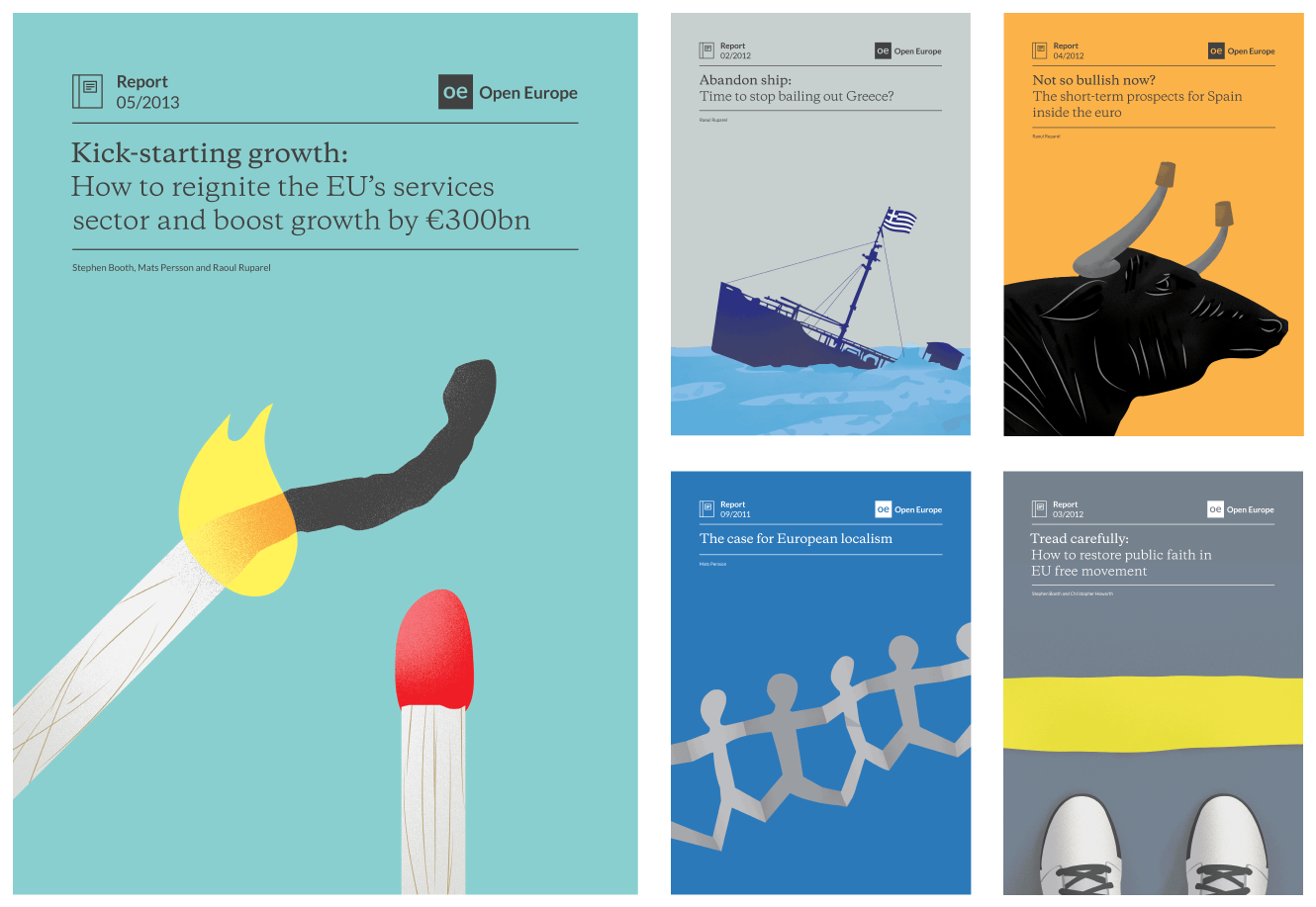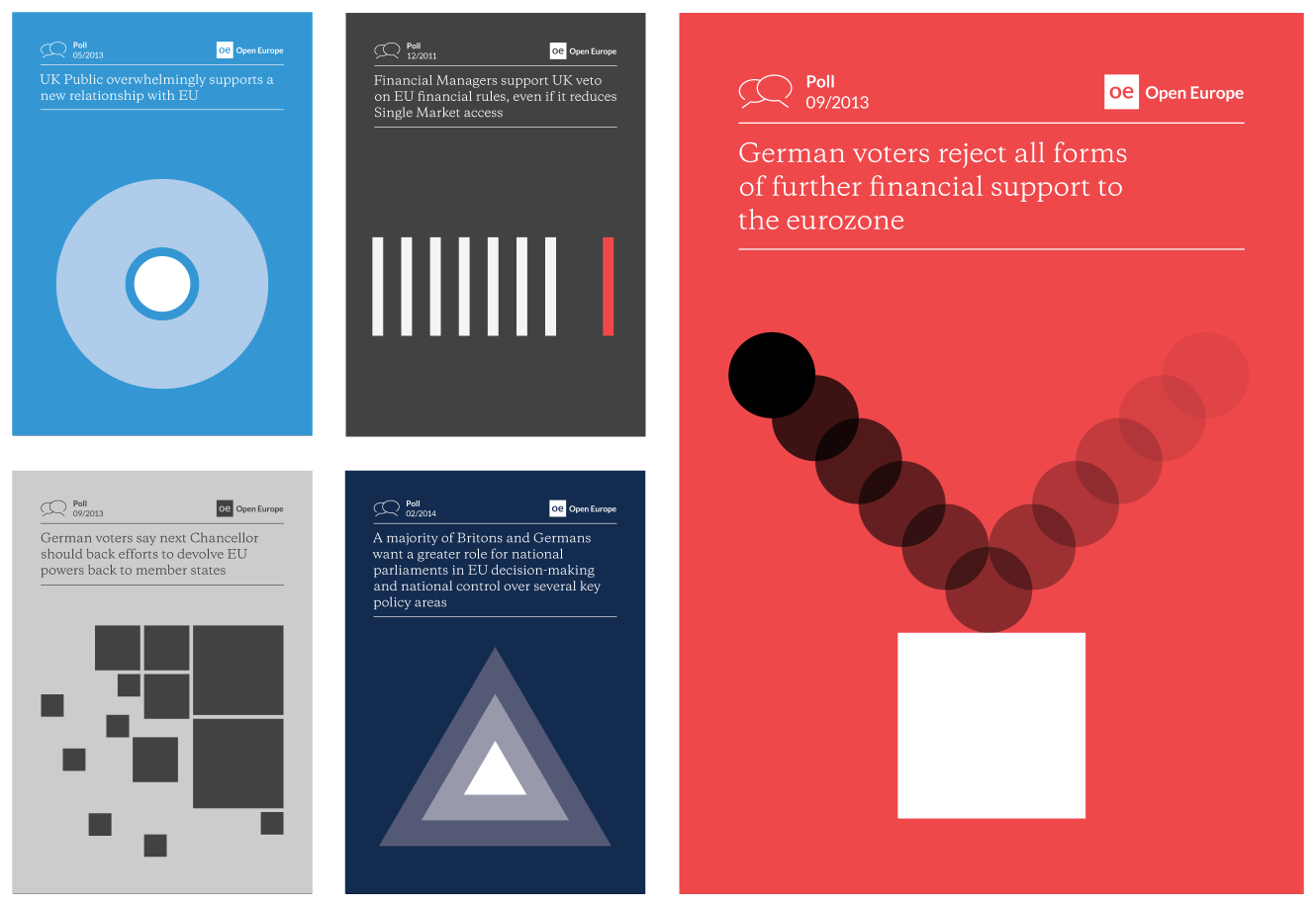 Design Language
A library of iconography was designed to symbolise what they do best and build identifiable ownership to what they do best. Covering Events and the variety of Event types to types of Research Papers. A design aesthetic was developed to display data beautifully in print and digital. Working seamlessly with the new logotype that can be either an abbreviated symbol or in full.